Maps are the playing field of the game. Originally, the game was published with 32 maps only. They were designed by Avalanche Games for SSI's purposes They are made in photo-realistic style, much an improvement over the 5-star series, they are then enhanced to yield these scenic battlefield landscapes you see, when playing.
Panzer General II
Edit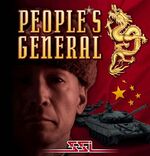 People's General
Edit
Warhammer 40,000: Rites of War
Edit
Ad blocker interference detected!
Wikia is a free-to-use site that makes money from advertising. We have a modified experience for viewers using ad blockers

Wikia is not accessible if you've made further modifications. Remove the custom ad blocker rule(s) and the page will load as expected.