Icons are what makes up the unit graphic in the game. They are usually small files, consisting of 9 images, which represent 9 different views of a unit. To function in the game the must be packed in the dat file for the current game. For Panzer General II that means Panzer2.dat, for People's General it means Modgen.dat.
Panzer General II List of Icons by Type
Edit
Panzer General II List of Icons by Author
Edit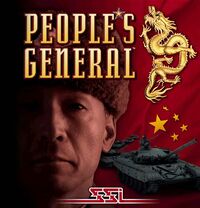 People's General List of Icons
Edit
Warhammer 40,000: Rites of War List of Icons
Edit
Ad blocker interference detected!
Wikia is a free-to-use site that makes money from advertising. We have a modified experience for viewers using ad blockers

Wikia is not accessible if you've made further modifications. Remove the custom ad blocker rule(s) and the page will load as expected.